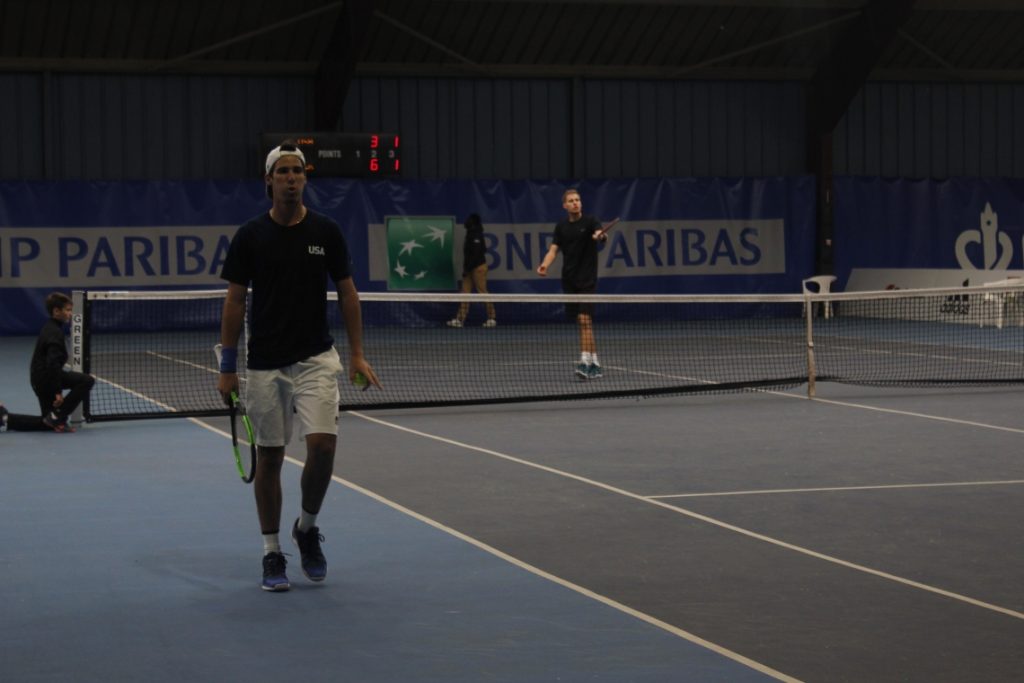 They were favorites. They assumed. The United States eliminated Germany in the semifinals for the third year in a row. It is still thanks to the doubles that they were able to get rid of their opponents. They will face Britain tomorrow in the final.
After the four singles (2-2), nothing was done. However, the balance tilted strongly for the Inaccurate Americans in doubles, they knew how to pull their pin of the game, against a very catchy German team "Germany was really strong. The girls had a big game in doubles, explained Martin Redlicki who won his singles and doubles. We were very lucky to win the first single man at the tie-break. " Americans who have shown great pugnacity and have once again shown their collective spirit, encouraging each other "We really consider ourselves as a team, we are very close. "
The German coach Uwe Scholz leaned between the fatality of having lost again because of the double and satisfaction of the state of mind demonstrated by his group. "For three years it's the same story. We win at least two singles, but we lose all three doubles. They have this university culture. But I'm still happy with my team. They all gave themselves 100%. They respected my instructions. I told them they could be proud of them "
The United States will meet Britain, easy winner of China (7/0). A difficult duel "It's going to be a big match, they have been impressive for two days," said Martin Redlicki. For the Americans, playing in the final of the Master'U BNP Paribas is a habit. For the British, it will be a great first.
CC, AT, DC, HH.