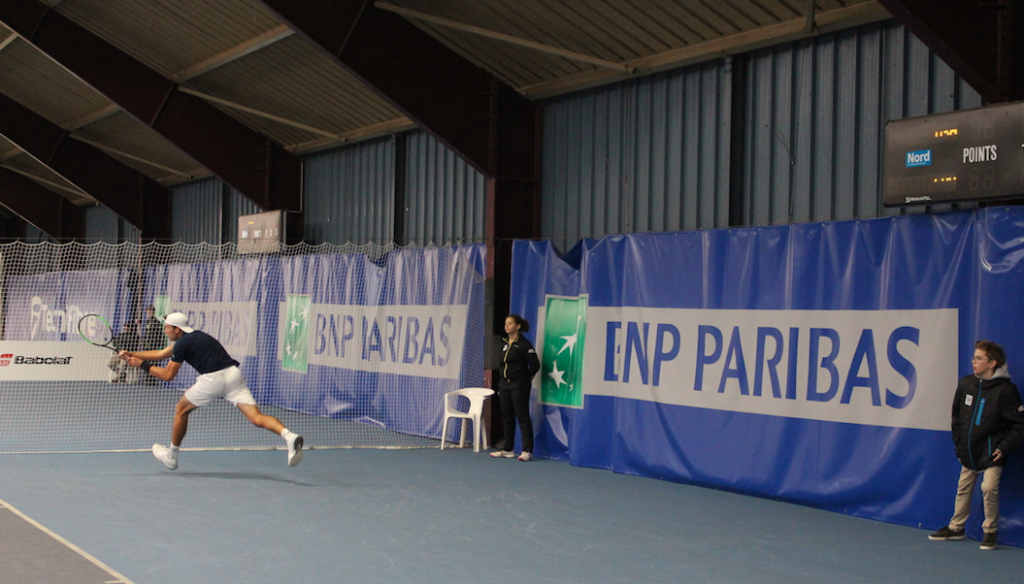 In the second confrontation of this final, the British Jack Findel Hawkins won against the American Martin Redlicki 6-4 / 6-4. Britain returns to a round everywhere.
"When Jack plays like that, it's impossible to beat him. It is not Martin Redlicki who will contradict the words of Alistair Higham, the British coach. From the start of the match, both players show that the service would be the key to the game. While managing, Jack Findel Hawkins wins the first set. His perfect mastery of service-volley to annoy his opponent of the day that was deconcentrated quickly. He multiplies the gestures of annoyance, which makes him leave his match: "My opponent surely played one of his best games. His first-round rate was incredibly high and his volley-services were very good. I could not do much, it's frustrating "
"I think the United States is a little tired"
In the second set, Martin Redlicki is broken quickly in the third game. With a passing, Jack Findel Hawkins takes the lead definitively. He ends the match with ace on his second match point. The English coach believes that "tactically, it was perfect. I think the United States is a little tired. We focus only on the match after. Holders of the title for six years, Americans can flicker on their throne.
Julien Parcinski and Kevin Saroul
Photo: Denis Couvelard