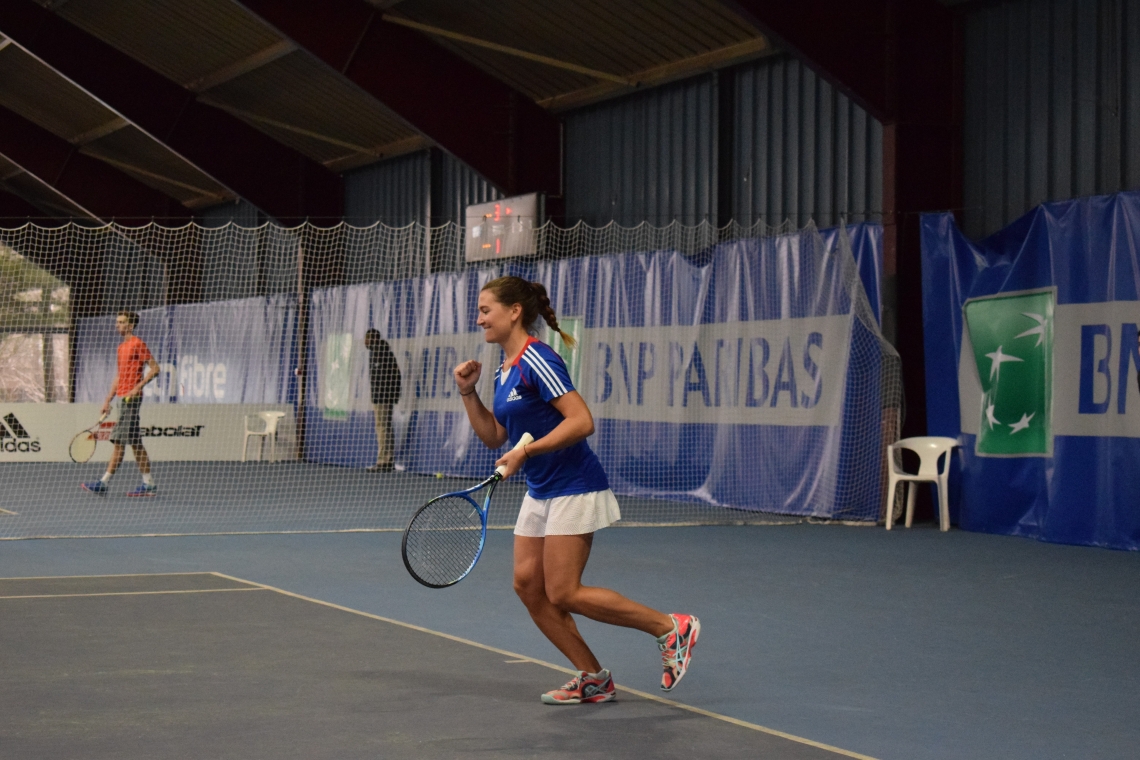 In the quarterfinals of the Master'U BNP Paribas, France faces the United States, sextuples defending title. In opening, Clémence Fayol dominated Alle Sanford in three sets (6-2, 0-6, 6-3). An encouraging start for the Tricolores.
" Come on ! It's in English that Clémence Fayol exults, at the heart of the third set. The French has just broken his American opponent, Alle Sanford. A few minutes later, she closed the match. As a boss. The hierarchy has been respected: the French, ranked 589th in the WTA, has managed the pressure against the American, 902nd world.
"I'm really relieved, it was complicated. I am happy to report the first point to France. In the first set, I think she really did not play well. In the second, she began to serve very well. After, I always believed. I knew that if I managed to de-stress myself, to focus on the present moment, it was going well, "rejoiced the Frenchwoman after the meeting.
The American Alle Sanford regretted her start of match: "I arrived on the court very stressed. Clemence was playing really well. When she won the first set, I thought it was going to be a very tough match. In the second set, I tried to change my game. I reacted well. But afterwards, I gave him too much confidence in the third set.
Clémence Fayol (FRA) def. Alle Sanford (USA): 6-2 / 0-6 / 6-3
France leads 1-0.
Roxanne Lacuska, Clément Commolet
photography Theo Dorangeon.