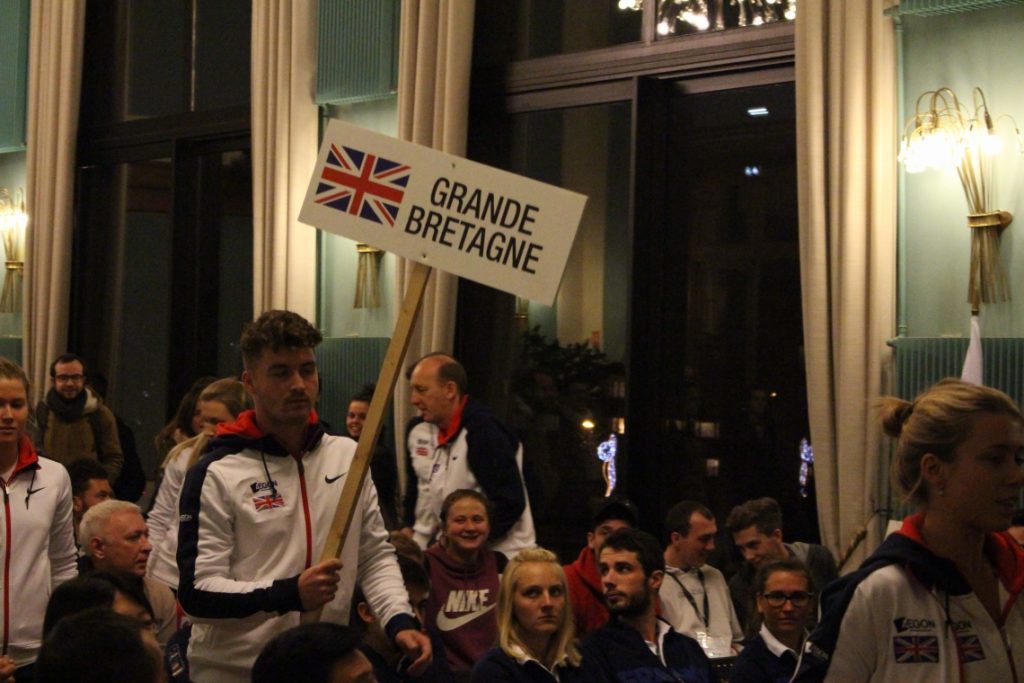 Great Britain is the first country to qualify for the 2017 BNP Paribas Master'U final, a good performance that confirms the good health of British tennis. On all floors.
Fourteen hours. Maybe a little more. At the end of a fourth match perfectly mastered, Great Britain is already qualified for the final of Master'U BNP Paribas. Opposed China in the semifinal, the British outclassed their opponent. Four games, four wins, one set conceded.
This beautiful result reflects the good health of British tennis. This beautiful dynamic has not always been in place in the United Kingdom. Tennis coach for thirty years, Alistair Higham traces the national history of his sport with wisdom: "For a long time, we were a rather ordinary tennis country. We did not come out of players. We were only known for the great Wimbledon Grand Slam tournament. "
Brothers in arms
For Higham, things "have really changed today". The trigger? His name is Andy Murray. Taping in the shadow of Nadal or Djokovic for many years, the Scot has since shown that he was one of the best players on the ATP circuit. "By winning Wimbledon, the US Open and the Olympics, Andy has completely changed the British's view of tennis," says the British coach.
In the Murray family, there is also Jamie. Andy's big brother is one of the best doubles players of his generation. At the end of the season, he was 9th at ATP. But his notoriety has nothing to do with his ranking. "Jamie is in the hearts of the British by winning the Davis Cup with his brother in 2015," says Higham passionately.
Commonwealth
Jamie and Andy are Scottish. Their brilliant performances revived the interest of tennis in a whole country. "Right now, Scottish tennis is booming. Just see our team of Master U, slip the British coach with mischief. It is composed of three Scots. Maia Lumsden, Scott Duncan and Jonathon O'Mara study in Stirling, a small town one hour from Edinburgh.
The success of British tennis is not limited to the borders of a country. "Far from it," warned an amused Alistair Higham. Semi-finalist at Wimbledon this year, Johanna Konta grew up in Sydney (Australia) before moving to the south of England. Kyle Edmund, 50th at ATP, was born in South Africa. He joined Beverly, a small English town, at his third birthday. Alistair Higham says: "Tennis is an important sport throughout the UK. In Scotland, Wales, England, Northern Ireland, everyone plays tennis. "
Upside down
Five million Britons play tennis at least once a year. Among them, there are 400,000 licensed. For Highaim, however, these are not the most important figures: "Training is the priority. To increase participation in adults, play them at an early age. Even if they stop playing tennis quickly, they are more likely to play once they become adults. The goal is to attract children between 8 and 10 years old. "
At Marcq-en-Barœul, they have ten more. At least. But the philosophy of Alistair Higham crosses the ages. "This fantastic tournament allows us to store experience. So to develop university tennis. Players progress to Master'U BNP Paribas. But they are not the only ones. "In addition to the team, we have a group of five other young people here. At university, they study tennis. Later, they want to work in this sport. British tennis is at its best. On the courts, off the courts and underway. Cheers!
Clément Commolet