For the 13th edition of the Master'U BNP Paribas from November 30 to December 2, Italy will replace Russia in the tournament.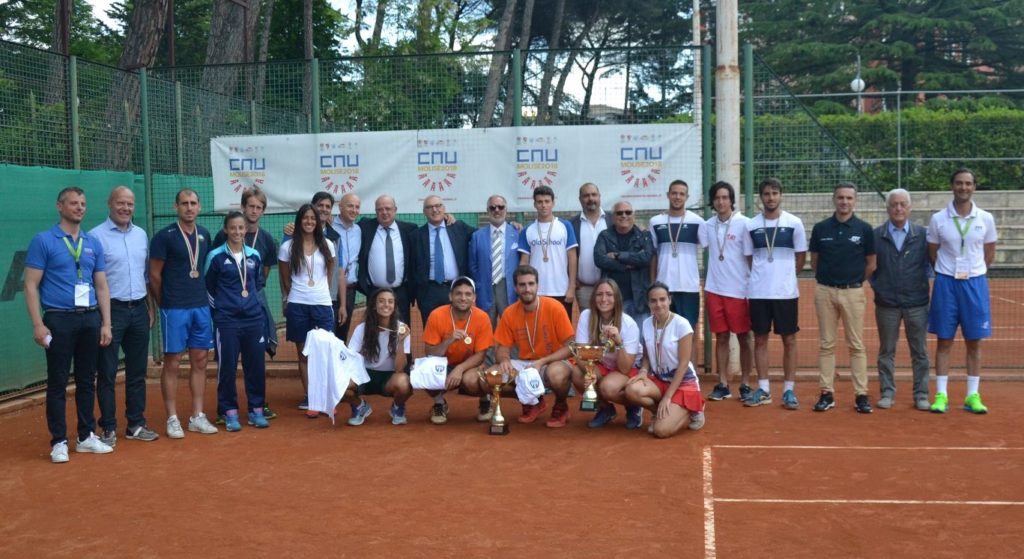 Picture: Stefano Saliola-CUSI
Winner of the Master'U BNP Paribas in 2008 in Poitiers, the Russian team, 8th in Lille in 2017, will not play this year in Grenoble. It is a neighboring country, Italy, which will discover the world event of university tennis. And what a good idea to see the transalpine join to the USA, China, Germany, France, Great Britain, Ireland and Belgium during the Grenoble edition. Indeed, the capital of the Alps has a strong Italian community after several waves of immigration in 1900, after the World War 1 between 1921 and 1924 and in the late 1950s. No doubt that Italian players can count on support of the public in the center of Auvergne Rhône-Alpes Tennis League in Seyssins.
2018 university results
At the last italian university championships in May at Campobasso, Alessandro Ceppellini (University of Genoa) was crowned champion after a final victory against Alessandro Cortegiani (7-6 ab). In the men's double, the pair, Leonardo Baldi-Edoardo Trombin won the big final. In the women's tournament, Natasha Piludu (University of Bari) won the gold medal after a 6-1 / 6-1 victory in the final. Beaten in the singles final, Chiara Arcangeli (University of Bologna) took a revenge in the double with her partner Veronica Valgimigli. The two young women easily won their game 6-1 / 6-1. Note that Alessandro Ceppellini and Natasha Piludu participated to the Chinese Taipei Universiade in 2017.