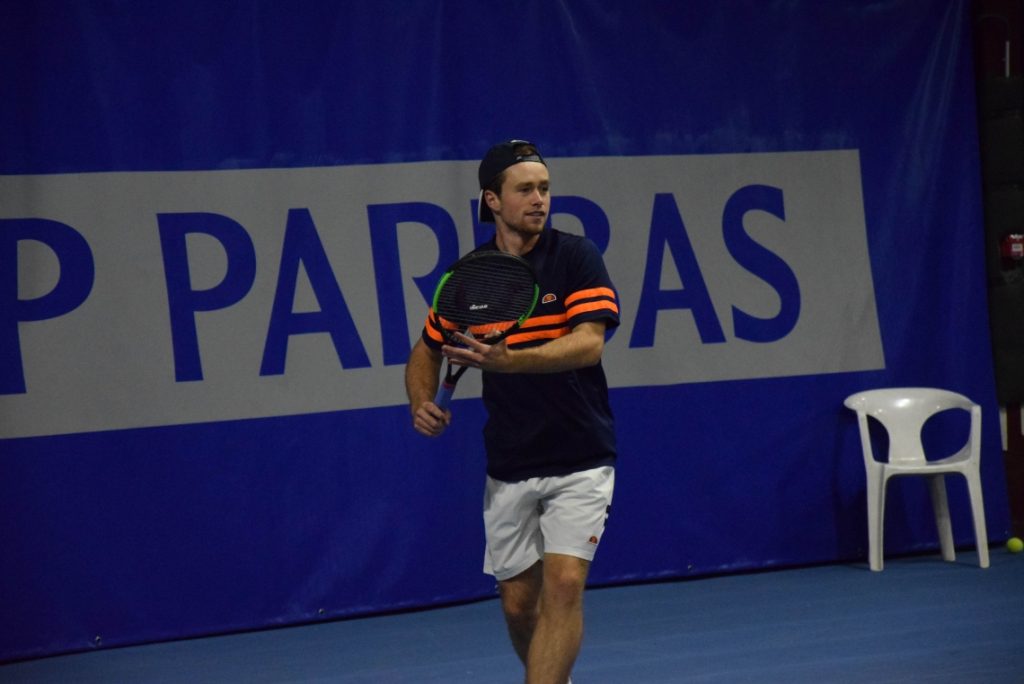 Born in Hillsborough, Northern Ireland, Peter Bothwell represents Ireland at Master'U BNP Paribas. A choice that he assumes, until he wants to develop tennis in the country.
Ulster rugby lover, George Best's Manchester United football fan, Peter Bothwell is a pure Northern Irishman. "If you ask me where I am from, I say Northern Ireland, it's my football team," he explains. But the region has a special status. Separated from Ireland in 1921, she was attached to the United Kingdom. And in tennis, it does not exist as a nation. "We are in the middle" designs the 22-year-old. Since his childhood, he has to juggle this position of in-between. "When I went to school, everyone was British. In tennis, everyone was Irish. I was trying to make friends on both sides. And I have both passports. Growing up, he had to make a choice between the Greens and the Union Jack. "It was a difficult decision," he says gravely. But I definitely see myself more as Irish. I feel more at home in Dublin, and I have more connections with the people of the country. "
The culture of the Davis Cup
Without denying his origins, he fully integrated with the Irish team. For the past two years, he has been playing Davis Cup matches. "We were in the third group this year. We beat Bulgaria, to get into the second group next year. We can face players sometimes in the top 100. "648th in the world ranking in singles, Peter Bothwell became the first North-ireland to compete on the ATP circuit. But he has a lot of fun in Ireland team games. "Since I was a little boy, the Davis Cup is the competition I want to play. For me, it's the best weekends of the season. Present at BNP Paribas for the first time, he finds the delights of the team competition as a student. Like his U. Simon Carr partner, he is studying at the University of Limerick, Ireland. "I make history. In high school, a teacher gave me a taste for the subject. I also went there to know the Irish culture, which is finally different from that of Northern Ireland. The history of tennis, on the other hand, is similar. Sport is still not practiced. Except in Peter's family, who plays and trains from father to daughter. "My grandfather and my mother did it, why not in my turn follow this path. I am often told that I have a talent for that. I would like to promote this sport in the country a maximum. To bring the colors of Northern Ireland to the top of Irish greens.
The dilemma issue: Football or Rugby?
Peter Bothwell chokes: "It's so difficult as a question! (he thinks). Really, I do not know the answer. Ulster is my local rugby team. My heart beats Ulster, I bleed Ulster. Obviously, it's more difficult to go to Manchester. But I like this team so much. Pffff. I can not choose … it's 50/50. "
Adrien Toulisse