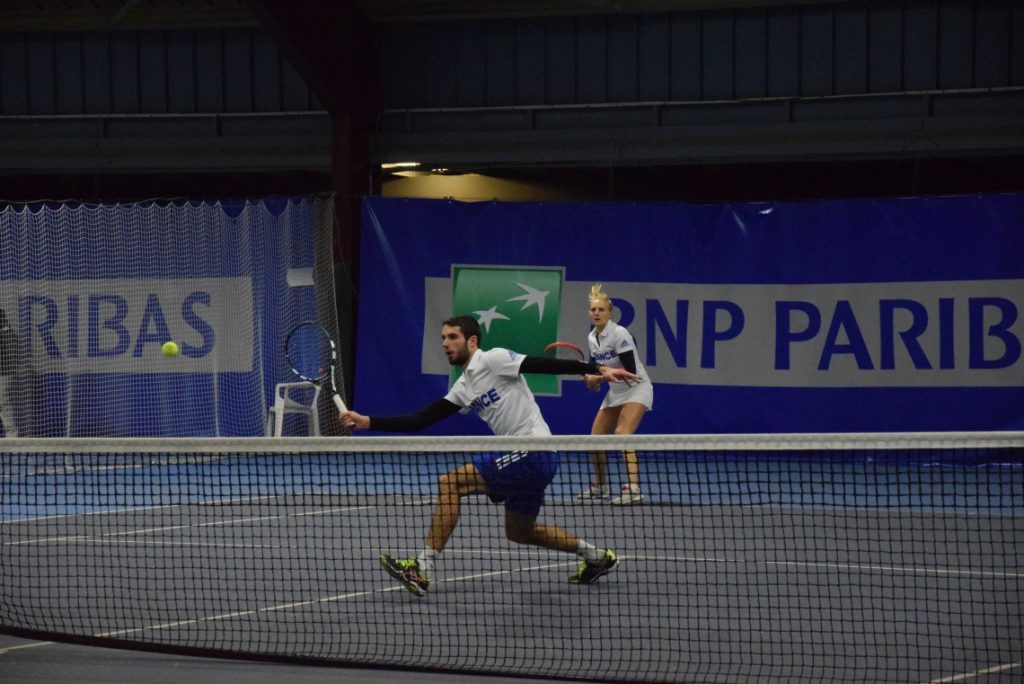 The mixed doubles could have a decisive role today, day of final. Seventh, and last match of each meeting, it will decide perhaps of the winner of this 12th edition. An atypical discipline.
Impressive for two days, we expect a very tight match today between the United States and Great Britain. The victory could thus be played on the occasion of a last decisive double: the mixed. A spectacular discipline that players are not used to apprehend, like the American Martin Redlicki: "It's really unique! There are not many events where you can play. Even though we often do not have to go to the seventh match, it's really fun as an idea. "An opinion shared by the majority of players, including Clemence Fayol, the French:" I think it's a great concept. "
How to prepare for this discipline that no player knows? "It's something we can not work before, especially since our players come from all over the country. They have no automatisms, slips Melissa Schaub the American coach. We started talking about it since we arrived here. We've been working on it for a couple of days, especially with the focus on doubles. We must think about the tactics to adopt, it has shrunk our nights! "
"Play everything on the girl"
Because in this team competition, the composition of doubles is paramount. "Some keep their best pair for the last part, to ensure just in case. Others try to fold the match before, with the risk of not having the best pair for the end, says Cyril Monnet, the French coach. It depends on each meeting and the coaches.
But apart from the composition of the teams, the mixed doubles is a normal double: "The fundamentals remain the same! It requires qualities of service, return, net play. The movements are the same. "
But at this little game, it is often the pair with the best girl who wins. "It takes a girl who is not afraid, who is able to boost the services of boys, continues the French coach. The goal is to play everything on the girl. It's a basic tactic but it's like that. "
Useful or not, tonight, it would not be a surprise that the discipline is democratized, in a sporting landscape that seeks more and more this type of mixed events.
Hugo Hay